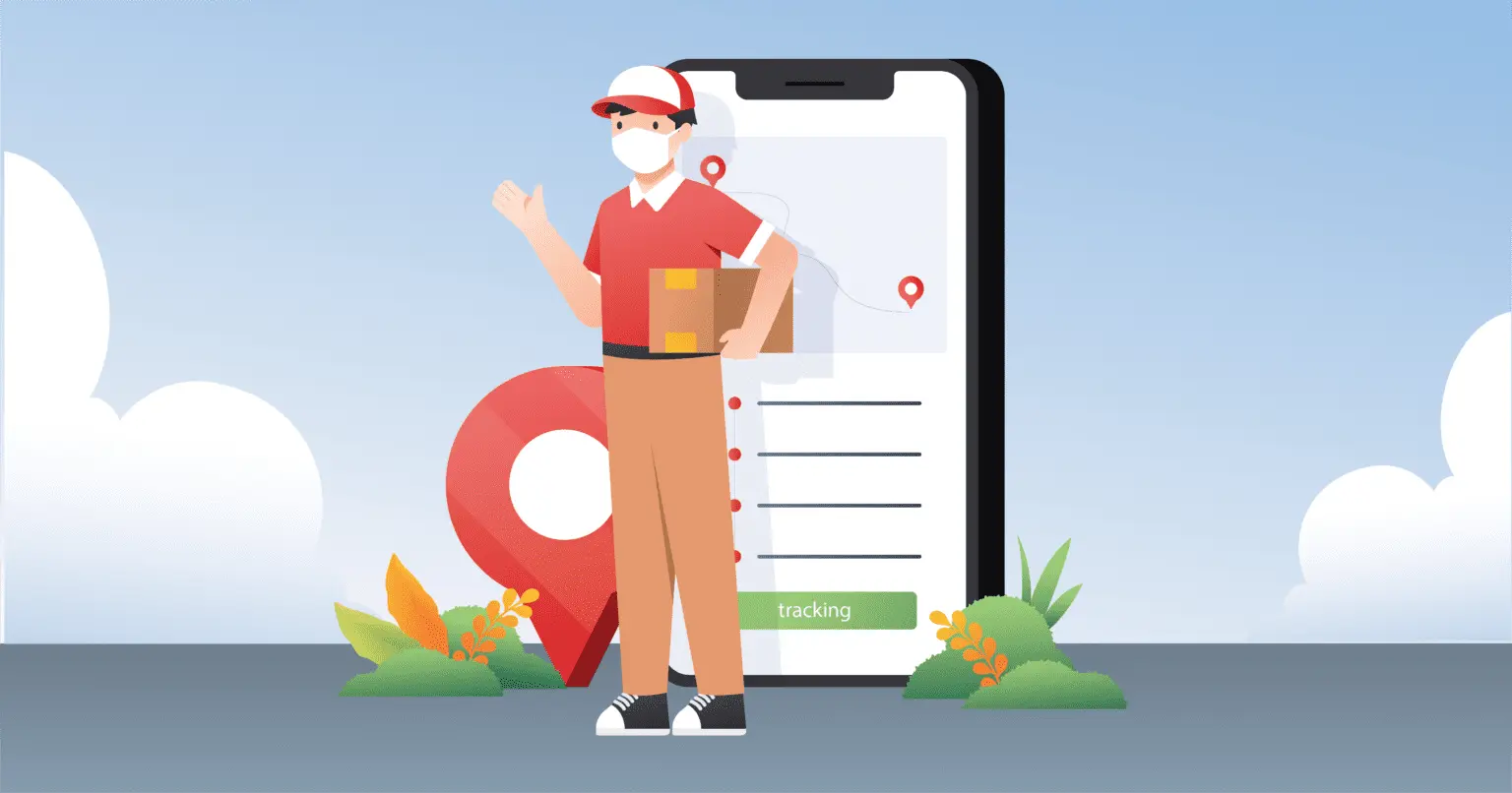 The food delivery apps have revolutionized the food business and how we dine. Several popular online food delivery apps are available, but Grubhub is one of the most popular apps in the food industry. It is one of the leading online ordering platforms for ordering food. It provides several features that make the food delivery process easy and simple.
Grubhub is the most used food delivery app in the United States. It serves more than 300,000 restaurant partners in 4,000 cities across America. Grubhub has 28.3 million active users who use the app at least once a month. They help restaurants grow their business and provide flexible opportunities for drivers to work and earn.
Moreover, Grubhub helps with orders and deliveries and gives each restaurant great exposure to the public. Plus, Grubhub rewarded restaurants with higher rates of orders. In addition, Grubhub allows you to place an order four days before you want it delivered.
If you want to start your online food delivery business or run a restaurant and want to develop a Grubhub clone script? Then, in this blog, you will get all the steps to make a food clone app like Grubhub.
What is the Grubhub Clone App?
The Grubhub clone script replicates the main features and functionalities of the famous food delivery platform Grubhub.
The clone app follows the same concept as the original Grubhub app. With the help of this app, users can easily browse, order from a wide range of restaurants, and get the food delivered to their doorstep.
Moreover, the Grubhub app clone script is a 100% customizable, scalable white-label on-demand food delivery app and website. It includes several features, such as:
Menu browsing
Real-time order tracking
Restaurant listings
Secure payment options
Order placement
Grubhub contactless delivery and much more
Building a Grubhub food delivery clone app is the most effective strategy for businesses and entrepreneurs entering the food delivery industry. It allows you to create a platform that can be tailored according to your requirements.
However, cloning the main functionalities of Grubhub is the starting point. Differentiation and revolution in services and features help you stand out in the competitive food delivery market.
Key Features of Grubhub Clone App
Below are the main features of the Grubhub clone script:
| Features | Description |
| --- | --- |
| Live Tracking | It is the main feature of the clone app that allows users to sit back and enjoy while tracking their ordered food items via GPS integration. |
| Multilingual Support | Services are offered to customers in several different languages. You can easily attract and reach more customers with this feature. |
| Multiple Payment Options | Offer your customers several payment methods, which include credit cards, debit cards, cash-on-delivery, net banking, UPI, and an electronic wallet. |
| Advanced Search Bar | Let your customers easily search for their favorite restaurants, menus, and more without any hassle. |
| Reserve Table | Provides customers with a way to reserve a table in a restaurant without standing in long lines. They simply enter the time, date, and number of people. |
| Print Invoice | Let storefronts create invoices in the app, connect them virtually to the printer, and get a hard copy with the full order information. |
| Scan and Order | Provide a secure ordering experience by allowing customers to scan QR codes to access digital menus. Also, make payments easily within the restaurant. |
| Geolocation | The Grubhub app clone has ultra-accurate geo-locating features so that you can get rid of all location-based inefficiencies. |
| Reviews and Ratings | The reviews and ratings allow the customers to leave feedback and express their thoughts on the overall service and a specific food item. |
| Takeaway | Allows customers to order food online and collect it from the restaurant. |
| Browse Categories | Customers can browse different categories and can order their favorite food. |
| Push Notifications | With the help of notifications, customers can get updates, promotions, deals, and discounts. |
| Theme Options | Offer different modes options like light and dark theme options are available. |
| Tax Settings | Easily set different taxes on items by stores and administrators. The stores and administrators define delivery service tax separately for specific regions or areas. |
| Contactless Delivery | Allow the customers to receive their order at their given sanitized location near their home. So, the contact between the customer and the delivery personnel is thus avoided. |
| User Management | Easily manage user profiles with all details, such as order history, addresses, and more. |
| Menu Management | This feature helps restaurants to manage menus and enhance the dining experience. |
How Does the Grubhub Clone App Work?
The food delivery clone app blends cutting-edge technologies and all the features that provide a seamless user experience. The process of how the Grubhub app clone works is divided into key steps outlined below.
1. User Registration
Users download the clone app from the app store. After downloading the app on their phone, users create an account by providing basic information such as name, contact information, and delivery address. Users can access restaurants in their surrounding area when the account is created.
2. Browse Restaurants and Menu Selection
The app provides a wide variety of restaurants that users can choose from. Users can search various cuisines based on location.
Furthermore, they can check menus, prices, ingredients, and other information.
The best thing is that users can customize their orders according to their requirements. In addition, users can read reviews and get to know about the restaurants.
3. Adding to Cart
The app's user-friendly interface allows you to add items to your cart. After adding them to the cart, they can review their order with complete details, which include:
Total items
Total cost
delivery/pickup option
Payment information
The clone app ensures that all transactions are secure and offers various payment methods, such as credit/debit cards, cash on delivery, and mobile wallets.
4. Place an Order and Payment
The order is sent to the restaurant when the user confirms and pays for it. The restaurant receives the order details and starts working on it. They ensure that they meet all your requirements and the highest standards of taste and quality.
5. Order Tracking
Users can track their orders from the food preparation to their doorstep through an app in real time. With the help of this feature, customers can keep informed about the estimated delivery time.
6. Delivery Drivers
The app partners with several delivery services to pick up the order from the restaurant. These delivery drivers have GPS-enabled devices that show them the best ways to get your food to you as quickly as possible.
7. User Ratings and Feedback
Customers can leave feedback and ratings based on their overall experience after receiving the food. These reviews can help others in making better decisions.
Monetization Strategies for the Grubhub Clone App
The following are the monetization strategies for the Grubhub clone app solution.
It is the most popular delivery app monetization model.
With the help of this model, the businesses earn revenue by charging a certain percentage from restaurants for each order they get from the app.
Also, the commission is based on the restaurant's popularity, order volume, and order value.
It is another commonly used model that can provide various subscription plans with various features, like free or discounted delivery, priority access to new restaurants, exclusive discounts, and more.
This model helps to display adverts within the app to monetize the platform. However, make sure that the ads do not interfere with the user experience, as intrusive ads can drive consumers away.
This model is best for generating revenue. The app charges the customers a delivery fee for each order placed.
The delivery service fee depends on order size, location, and distance. Free delivery on orders over a particular amount can encourage customers to spend more.
This model allows the app to increase prices due to the current market conditions. In the surge pricing model, real-time data analysis and algorithms are used.
Furthermore, high rates during busy times help the app balance supply and demand and maximize income. Implementation must be careful to avoid consumer alienation.
Sponsored listings can help brands reach a specific audience and boost sales. Businesses can gain a leading position in the app category listings or search results. With the help of this model, businesses can gain visibility by offering discounts and offers to app users.
Restaurants and food chains benefit from customer preference and ordering data. The app can look into partnerships to get this information, which would give it another way to make money.
The referral program helps to inspire users to invite their family and friends to join the app. The person referred and the new user get discounts or other prizes in exchange.
Upselling and Cross-Selling
In upselling, convincing the customers to purchase more upgraded versions and expensive goods or services. 10%-30% of revenue on average is enhanced by upselling. In contrast, cross-selling involves recommending complementary or related products and services.
Regular customers get rewards with cashback, discounts, and points. The loyalty program promotes customer loyalty and motivates customers to order from the app more consistently.
Contactless Delivery Charges
The app can charge additional fees if customers want contactless delivery. It is a safer delivery option.
The push notifications help restaurants to send notifications to users. It can be a way to make money, but it should only be used when necessary so that users don't get too many promotional ads.
How to Make a Grubhub Clone App?
Building a Grubhub app clone requires careful planning and preparation. Therefore, if you're delivering food, you know that a well-made app is the key to winning the customers' hearts. Just like a good recipe needs the right materials and steps, a good food delivery app is also required to follow proper steps.
Here are some easy steps that help you create an app like a professional.
1. Do Some Research
First, you must research Grubhub and learn about its food delivery business to create a clone food app. In this step, you should research about these things:
Advantages and disadvantages of Grubhub app
Customer needs
Analyze the Grubhub app
Know your target audience
Understand the Grubhub business model
Brainstorm unique selling points
Look for gaps that your clone app can fulfill
2. Select the Business Model
In this step, select the business model. Every food delivery app requires a unique business model. You must keep the Grubhub business model in mind, which includes:
Customers place an order on the app.
The restaurant received the order.
The delivery person receives the order from the restaurant.
For every delivery order, Grubhub charges a 5%-15% commission.
3. Select the App Features
Before working on the design and development, you must know what features to include in the food delivery app. Some top-notch features that should be included in the Grubhub clone food app are:
Real-time order tracking
Offer various payment methods
User registration
Reviews and ratings
Restaurant listing
Analytics dashboard
4. Choose the Right Technology Stack
Selecting the right technology is crucial and the foundation of a successful clone food app.
Opt for the technologies according to the app features; you can easily use and create an app without difficulty.
Moreover, keep the factors like security, scalability, and user experience in mind.
5. Start Grubhub Clone App Development
After deciding on features and technologies, start the development phase of the Grubhub clone app development.This step involves the following phases:
UI/UX Design: Design a user-appealing and intuitive interface that attracts the users and improves user experience.
Development: It is an important phase where programmers manage everything and create the final product.
Testing: Never forget this step. Review and test the product and remove all the bugs or issues. Make your app bug-free and provide users with a seamless experience.
6. Launching the App
When the app is created, prepare the marketing plan before launching. Use social media, app store optimization techniques, and more to increase visibility. Remember that a strong online presence helps you build customer trust.
7. Monitor the App Performance
If you are done with the Grubhub clone app development, keep in mind that while launching the app, it is essential to monitor its performance.
Furthermore, identify the areas of improvement and analyze the user feedback, behavior, and app metrics.
Stay updated with the latest technologies and continuously innovate your app to stay ahead of the competition.
Technologies Used in the Grubhub Clone App
The following are the technologies mainly used in the Grubhub clone app development:
Front-end Technologies
The front-end development technologies used in creating the delivery clone script of Grubhub are:
Mobile App Development
React native
Flutter
Xamarin
Swift for iOS and Kotlin for Android
Web Development
Javascript
HTML5
CSS3
Angular
React
Vue.js
Back-end Technologies
The back-end technologies that are used in the development of the clone app are:
Server-Side Development
Python
PHP
Node.js
Ruby
Django
Laravel
Express.js
Database Management
MySQL
PostgreSQL
MariaDB
MongoDB
API Integration
Cloud Services
The cloud services provide scalable infrastructure for hosting applications and databases. The most commonly used are:
Microsoft Azure
Amazon Web Services
Google Cloud Platform
Top Advantages of the Grubhub Clone App
The following are the main benefits of the food delivery clone app.
The Grubhub clone app is customizable. The food delivery businesses can customize it according to their needs. Here are ways in which a clone app can be customized:
Pricing
Menu management
Language
Payment options
Delivery time slots
Special promotions
Feedback mechanism
Theme of the app and more
Budget-friendly
The clone app gives developers the ability to integrate, customize, and improve the platform in a short amount of time to meet your requirements. Because of this, there will be no requirement to spend additional money on it because it can be obtained at an affordable price.
Multiple Payment Gateways Integration
It is the best benefit of the clone app. Provide the option to integrate multiple payment gateways. It offers flexibility to users and reduces payment barriers.
The user-friendly interface makes it easier for users to browse menus, place orders, track orders, and more. Easily, users can use this app without any difficulty.
Your user base will grow, so your Grubhub clone app will be able to scale to meet the additional demand. It is essential to have this level of scalability to handle peak order times and expand into new areas.
How Much Does it Cost to Clone Grubhub?
It is the most frequently asked question: How much does it cost to develop a Grubhub clone app? The cost of creating a Grubhub clone app can based on several factors, such as:
Complexity
Number of features
Technology stack
Payment gateway integration and more
Further, the average cost can range between $50,000-$150,000. It can go higher depending on your requirements.
Similar Products Like Grubhub Clone
Below are some popular products similar to the Grubhub clone app.
DoorDash is a popular food delivery platform that serves a wide range of restaurants and customers. It is the largest food delivery market in the United States. It offers the largest selection of restaurants and stores. Plus, they offer $0 delivery fees for your first month.
Uber Eats is the most well-known on demand food delivery app launched in 2014. It operates in numerous countries and partners with several restaurants. Offer the doorstep delivery service of your favorite food from local and national restaurants.
Postmates is the best platform that offers delivery of restaurant-prepared meals and goods. It is available 24/7 and delivers everything that you need. Further, Postmates serves in more than 100 urban regions across the United States.
Caviar is somewhat a Postmates clone script that safely delivers breakfast, lunch, and dinner from the best restaurants at your doorstep which makes it one of the best.
The ordering food process of this Postmates clone script is simple, and the order is placed within a few minutes. Customers can track the order live on the map.
Seamless is another food delivery platform that delivers food from a huge selection of restaurants, cafes, etc. Customers can pre-order meals from the app or website. Through Seamless, you can choose from various cuisines, including Italian, Chinese, and so on.
Delicious food and speedy groceries are at your fingertips with Foodpanda. This online ordering platform is your food and grocery delivery companion that connects you to various restaurants and food providers. It operates in various countries and provides a convenient way to order food online. The Foodpanda clone app also provides the same features as the original app and become increasingly popular in urban areas.
Enatega is an open source food delivery platform that caters to the needs of small to large-sized businesses. It delivers food from your favorite restaurants, grocery stores, and more. From Enatega, the online food delivery management software, you can track the order and choose your preferred delivery option. Additionally, you can provide ratings and change the language of the app you require.
Steps to Survive The Food Delivery Market
Surviving and succeeding in the food delivery market is challenging and needs a strong business plan and the right strategies. Here are some tips to help you survive in the online food ordering industry and grow your business.
Identify the market trends, then create a detailed business plan.
Create a user-friendly website and app and deliver the best user experience.
Build partnerships with restaurants that offer different cuisines.
Food ordering app development with leading features.
Set competitive pricing.
Provide discounts and loyalty programs to customers.
Create a strong marketing strategy and brand identity.
Use AI features in your open source food delivery platform and make it attention-grabbing for the customers.
Introduce new features, cuisines, and delivery methods.
FAQs
How do restaurants receive orders from a clone app?
Restaurants get orders from the clone app through a tablet or computer that is linked to the app. The restaurant gets a notification when the customer places an order so they can start making the food.
How do customers pay for their orders on a Grubhub clone app?
A Grubhub clone app lets customers pay for their items in several ways, such as:
Cash on delivery
Credit/debit cards
Digital wallets
Why is an app clone used?
The clone app provides various advanced features and functionalities as the original app. These apps usually offer similar services at lower cost and are created to cater to a different market or user base.